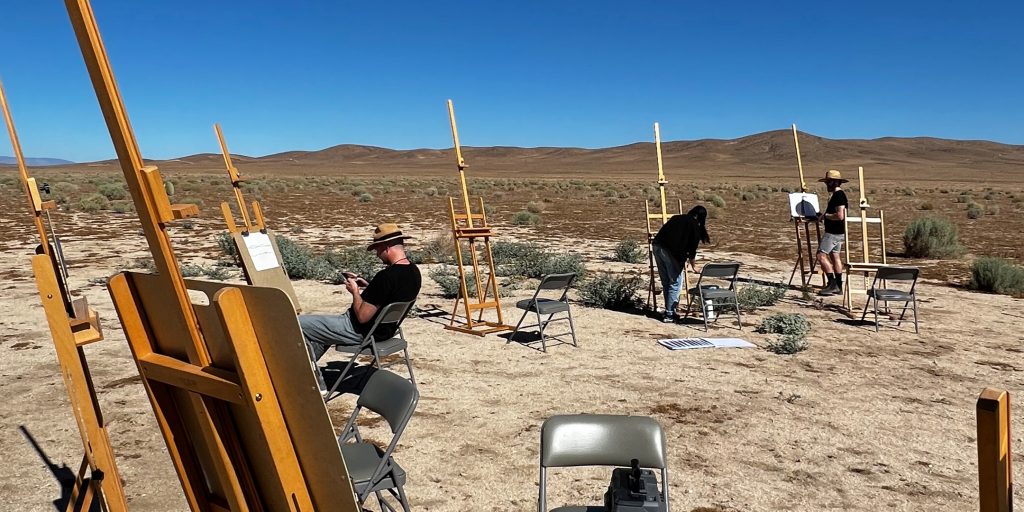 Workshop Overview
One of the oldest traditions in art – drawing the landscape from within the landscape.
Plein air painting is about leaving the four walls of your studio behind and experiencing painting and drawing in the landscape. This workshop will host 4 sessions in conjunction with this years annual exhibition.
Come and draw/sketch the landscape (and whatever else) with us
A limited number of easels will be provided. Please BYO art materials.
Conducted by Dave Martin and Nathaniel Ancheta
Our 2023 Sessions are now open 🙂